Handforged Items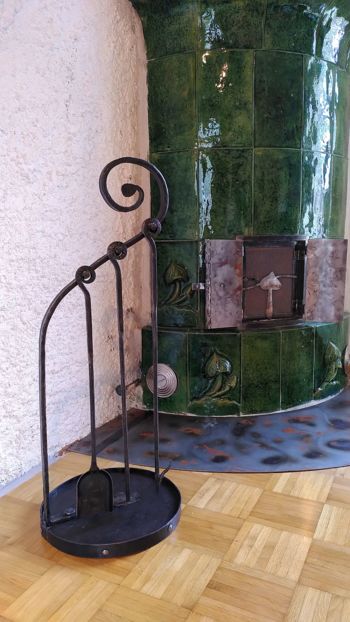 Sometimes you need to get the right piece. One which is not standardized and therefore not available from a store. It is a bit like a dress or suit. You might be getting along with an off the rack version, but sometimes the shoulders do not fit or the pattern you desire is not available. This is the time to contact a crafts person.
When you hold a handcrafted item in your hand, you can see and feel the difference in quality to a factory-made item. Each piece crafted by hand captures a moment in the crafter's life. Even if you compare two simple, similar pieces, they will show slight differences which makes them unique. This gives every item character that makes it easier for the owner to relate to it. For example, instead of an anonymous fragment of bent sheet metal from your hardware store, you have a forged hook which was forged with years of experience.
In my web shop you can find several items which are handmade. I create them one at a time, which gives them their unique character.
If you wish a piece crafted specially for your individual need, you can just write an e-mail or call me. On the gallery page are some examples of my ironwork.