About Patrick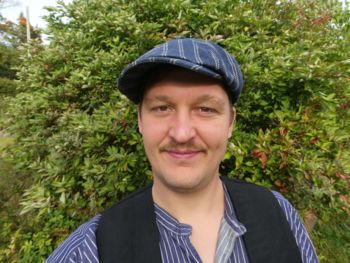 I was looking for new adventures when I had worked for 10 years in the media field and reaching a bachelor of science degree. My wish was to create something of lasting quality which holds its value and work with my hands. During the first day of blacksmithing, I caught fire.
After talking to several smiths, I started my education in 2018 in Karjaa, Finland. In September 2021 I graduated as a journeyman blacksmith.
Born as a German, I was used to traveling around Europe since moving to Finland. I continued this during my education and was able to become friends with smiths in Germany, Netherlands, Belgium and Great Britain. Due to the CoVid Pandemic, traveling was interrupted. Thanks to the help of some blacksmiths friends and my background in media, we could organize various worldwide online forging events since then. The events "Forging Through Time", "Fill The Toolbox" and "Roses For ABANA" have connected smiths around the world.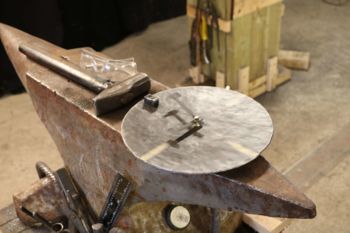 In 2020 together with some blacksmith friends we started an online platform for exchange between blacksmiths worldwide. After being first called Jungschmiede the project evolved into Blacksmiths Without Borders. From this cooperation also evolved the monthly online blacksmith meeting "The Treff" which I moderate. And the worldwide blacksmith event "Forging Through Time". On the picture, you can see the wall clock created to promote the event.
Since 2020 I have written contributions for Hephaistos, an international blacksmith and metal designer magazine in German language. In 2021 I started contributing articles for the Californian Blacksmith as well.